Closet design is an important aspect of any home for both functionality and aesthetics. In Charlotte, North Carolina, Clozetivity of Charlotte offers the best closet design services that can help you create the perfect storage space for your needs. Learn more below, and get a free estimate today!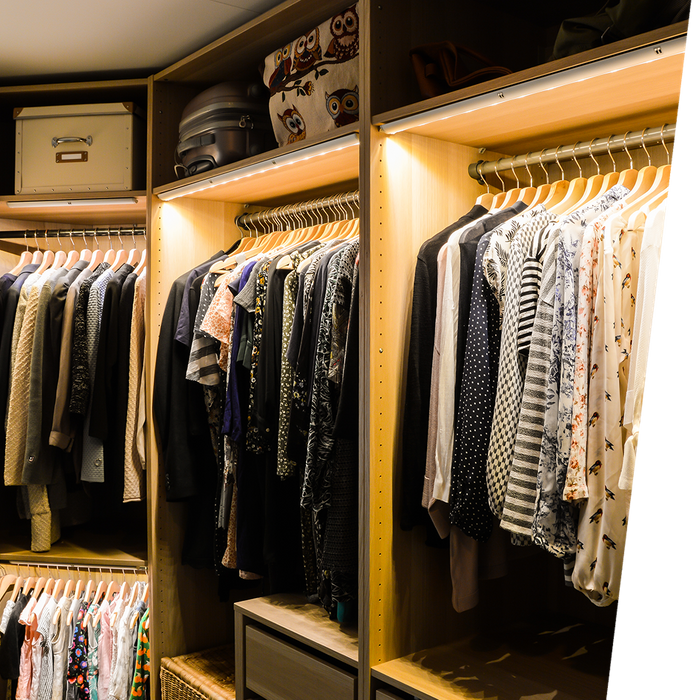 Consider the Size of Your Space
When it comes to closet design, there are a few things to keep in mind. First, consider the size and shape of the closet space you have available. Measure the dimensions of the area and decide how much storage you need. This will help you determine which type of closet design is the best fit for your needs.
Consider the Color Choice
Next, consider the color you want to use in your closet design. Clozetivity of Charlotte offers a variety of color choices from classic white or black to shades of grey and beige with or without wood grain. Depending on the style of your Charlotte home or office space, your color choice can have a great impact on the look and feel of your closet.
Features You Want In Your Closet
Think about the accessories and features you want in your closet. From adjustable shelves and soft-close drawers to single and double hanging rods, our Charlotte custom closet company can accommodate all of your needs. Don't forget to add accessories such as shoe shelves, built-in hampers, belt/tie/scarf racks, valet rods and jewelry drawer inserts to make your closet more functional and stylish.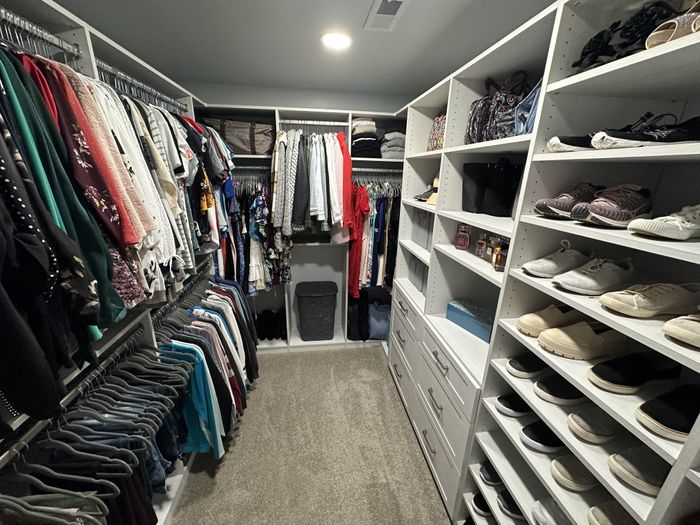 Partner With a Professional Closet Design Company
If you're looking for closet design in Charlotte that is both functional and attractive, consider hiring a professional closet company, such as Clozetivity of Charlotte, to install your closet system. Our professional closet designers can work with you to design a closet system that suits your lifestyle and needs. Get started today.
CALL US TODAY
Whether you need a small, efficient closet for a studio apartment, a large, luxurious walk-in closet, or a nicely designed space at your office location, Clozetivity of Charlotte has a variety of closet design options to fit any budget and style. Call today!
What our customers are saying
"Loved them"
"I just had two closets remodeled and loved them. I've scheduled them to come back and turn an unused spare bedroom into my dream closet. Can't wait to see the results!"
- Page P.
"Very Professional"
"Great experience! They showed on time, where very professional, left my house clean after they finished installing our pantry shelves. Thankful for the install and creating more usable space."
- Carlo D.
"Wonderful Job"
"We are so happy with our new closet system! Tim and his team did a wonderful job for us. We are very happy with the results! Thank you so much!"
- Kevin H.