Your mudroom is the perfect space to keep outdoor gear, shoes, and coats. However, without the proper organization and storage solutions, it can quickly become cluttered, leading to additional cleaning and frustration.
If you're tired of tripping over shoes and jackets in your mudroom, it's time to consider custom storage solutions from Clozetivity of Charlotte. Our local closet company specializes in designing and installing custom mudroom storage solutions that are tailored to your unique needs in North Carolina. Here are just a few benefits of investing in a custom mudroom storage solution. Get a free quote today!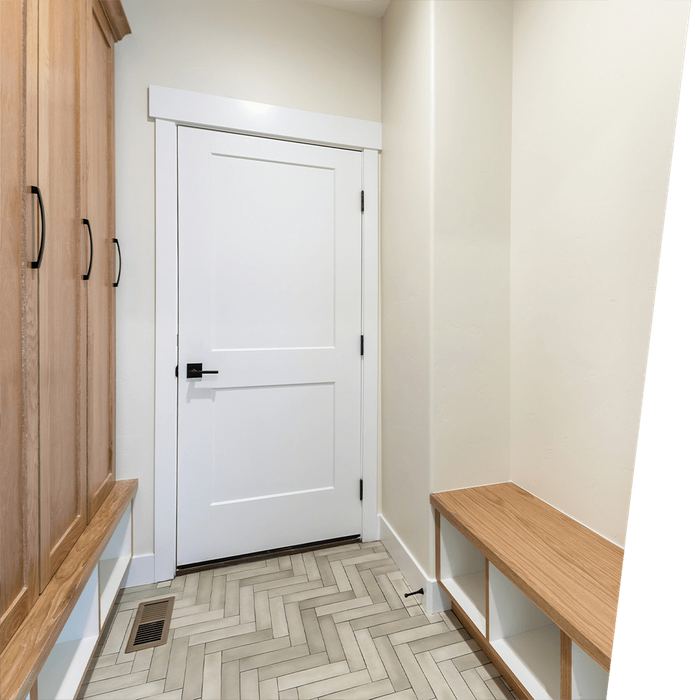 Enlarge Your Space
Mudrooms are often small spaces, but with the right mudroom storage solutions, you can make the most of your space. Clozetivity of Charlotte will work with you to design custom storage solutions that take into account your space limitations while maximizing storage space.
Have an Organized Entry
A custom mudroom storage solution ensures that you have a designated place for shoes, jackets, backpacks, and other outdoor gear. No more tripping over items as you make your way through the mudroom.
Reduce Clutter
It's easy for a mudroom to become cluttered and disorganized, especially if you have a busy household. With custom mudroom storage solutions, you can reduce clutter and keep your mudroom looking clean and organized at all times.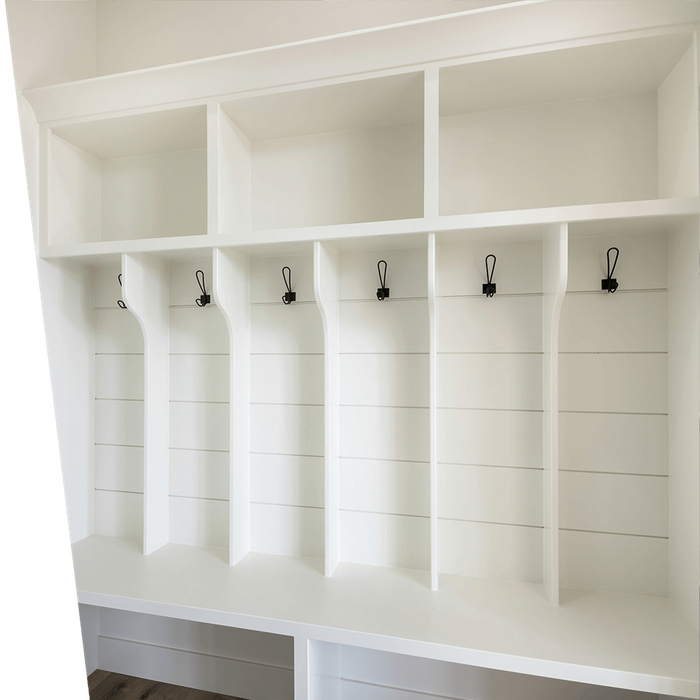 Improve Your Home's Value
Custom mudroom closets add value to your home. When potential buyers see an organized, functional mudroom, they'll be more likely to see your home as a desirable place to live.
PARTNER WITH US TODAY
The team at Clozetivity of Charlotte can't wait to help transform your mudroom with our custom mudroom storage solutions. From closets and cubbies to racks and drawers, we've got the solution for you. Get a free quote today!
What our customers are saying
"Loved them"
"I just had two closets remodeled and loved them. I've scheduled them to come back and turn an unused spare bedroom into my dream closet. Can't wait to see the results!"
- Page P.
"Very Professional"
"Great experience! They showed on time, where very professional, left my house clean after they finished installing our pantry shelves. Thankful for the install and creating more usable space."
- Carlo D.
"Wonderful Job"
"We are so happy with our new closet system! Tim and his team did a wonderful job for us. We are very happy with the results! Thank you so much!"
- Kevin H.