Custom Pantry Solutions
A custom pantry design can be a game-changer for any homeowner who relies on a well-stocked kitchen to keep meals and essentials flowing smoothly. With a custom pantry, you don't need to worry about cabinet space limitations or being unable to find what you're looking for. You can have everything you need in one place, and it's all tailored to your preferences. Clozetivity of Charlotte works closely with our customers to ensure they have the pantry that fits their needs perfectly. Learn more below, and schedule a free consultation today!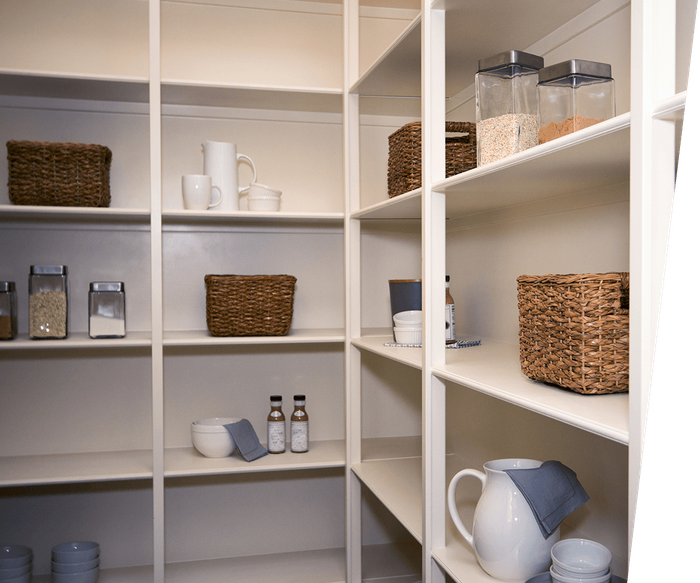 Fit Your Needs
Designing a custom pantry is all about personalizing your space to suit your needs. You can choose from a wealth of options, including open shelving, pull-out baskets, adjustable shelves, and more.
Increase Your Storage Space
A great custom pantry design can increase your storage space, making it easy to store and access all the items you need. You can add layers of functionality by strategically placing spices, snacks, and small appliances in specific zones.
Choose Your Preferred Storage Design
A well-designed pantry can revolutionize the way you cook and eat. One of the benefits of a custom pantry is that you can choose how to store your items. You may choose to store canned goods on easy-to-reach shelves or keep your dry goods in clear containers so that you can quickly see what you have. With a custom pantry design, there is no need to worry about wasted space because every square inch is used efficiently.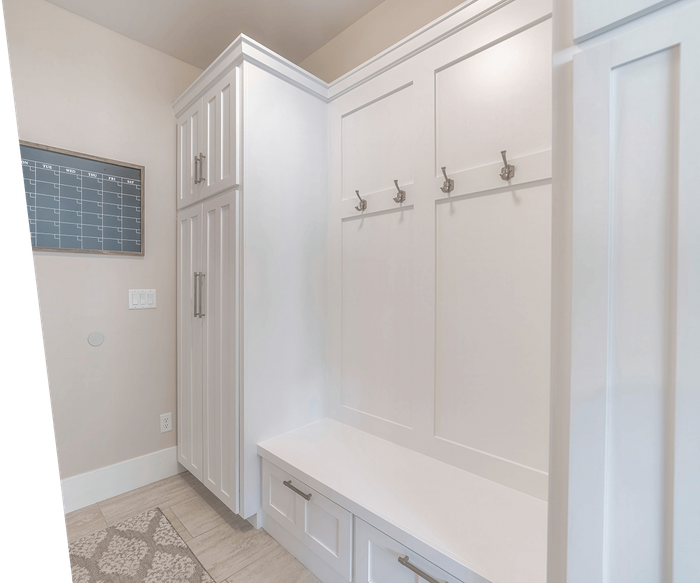 Add Value to Your Home
Also, a custom pantry design can add value to your Charlotte home. When you have a gorgeous pantry, many potential buyers will be impressed and will consider it a luxurious feature. In addition, an organized pantry is a selling point for many homeowners who are looking for a space that can keep their kitchen organized and easy to navigate.
GET ORGANIZED WITH US TODAY
A custom pantry design for your Charlotte kitchen is a must-have for anyone who wants to stay organized. It's a great way to reduce clutter, improve efficiency, and make food preparation easier. With the help of our professional closet design company, you can get your perfect pantry, tailored to your needs and budget. We offer free consultations where we'll survey your space and craft the perfect custom pantry of your dreams. Schedule today!
What our customers are saying
"Loved them"
"I just had two closets remodeled and loved them. I've scheduled them to come back and turn an unused spare bedroom into my dream closet. Can't wait to see the results!"
- Page P.
"Very Professional"
"Great experience! They showed on time, where very professional, left my house clean after they finished installing our pantry shelves. Thankful for the install and creating more usable space."
- Carlo D.
"Wonderful Job"
"We are so happy with our new closet system! Tim and his team did a wonderful job for us. We are very happy with the results! Thank you so much!"
- Kevin H.