Custom Laundry Room Solutions
Discover the full potential of your space today!

Custom Laundry Room Designs
A custom laundry room can make your housework much more enjoyable, efficient, and organized. A well-designed laundry room doesn't have to be a huge space, but thoughtful planning can make a small area even more functional than a large one. With custom laundry room designs, you can have tailored storage solutions and practical features you'll love. Clozetivity of Charlotte is a local closet design company that offers the best personalized laundry room design service for your needs. Learn more below, and schedule a free consultation today!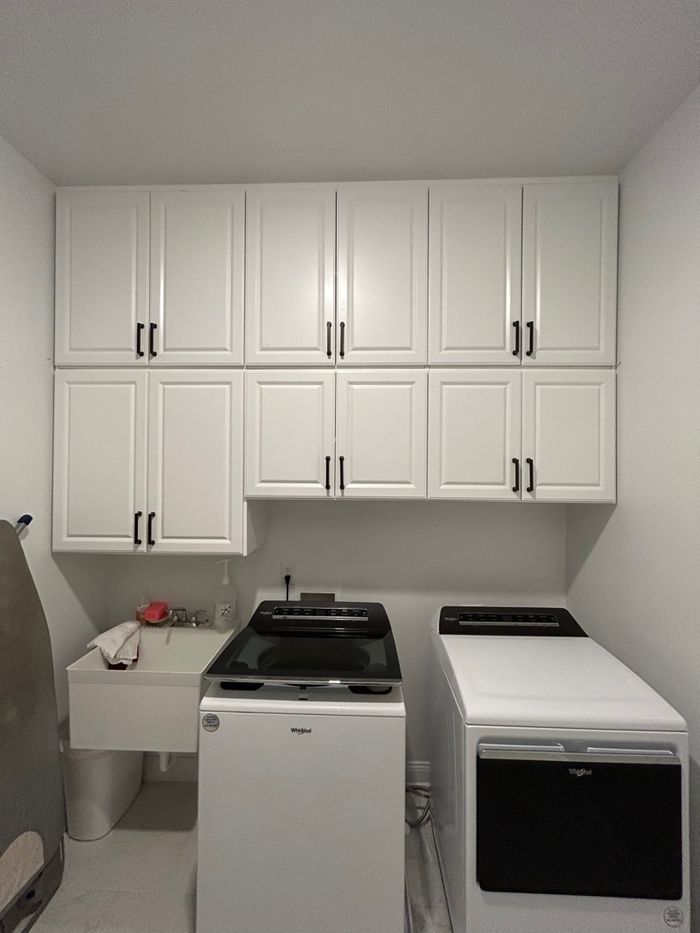 Understand Your Needs
The first step in designing a custom laundry room is to assess your needs. Start with the essentials; consider where the sink, washer, and dryer will be situated. The ideal location for these appliances is by a wall with water and drain lines already in place. You should also consider natural and artificial lighting in the room. Adequate lighting is essential for color sorting, stain removal, and garment care. Built-in storage solutions are another must-have in a custom laundry room.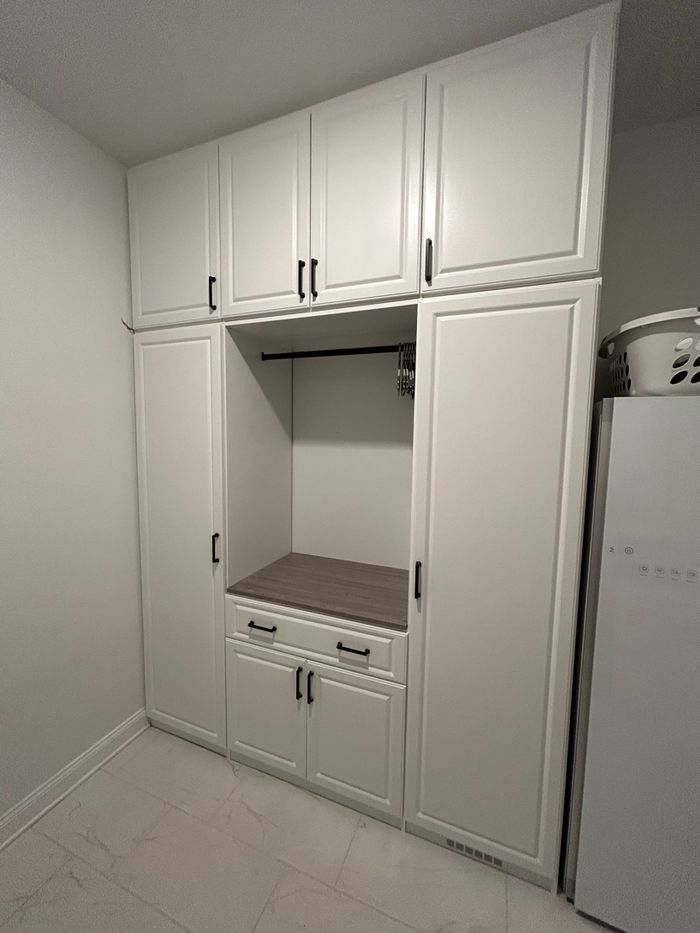 Personalize Your Space
There are a lot of benefits to custom laundry room designs. For one, you can personalize the space to suit your lifestyle and specific needs. A custom laundry room can provide ample space for dirty clothes, guest linens, or coats. You can also design a space for ironing or folding clothes, which will prevent any clutter from building up.
A Great Home Improvement Project
Having a dedicated laundry space can also upgrade your home's value, should you decide to sell it in the future. Potential buyers appreciate well-designed spaces, and a custom laundry room saves space while also providing functionality and convenience, all while looking great.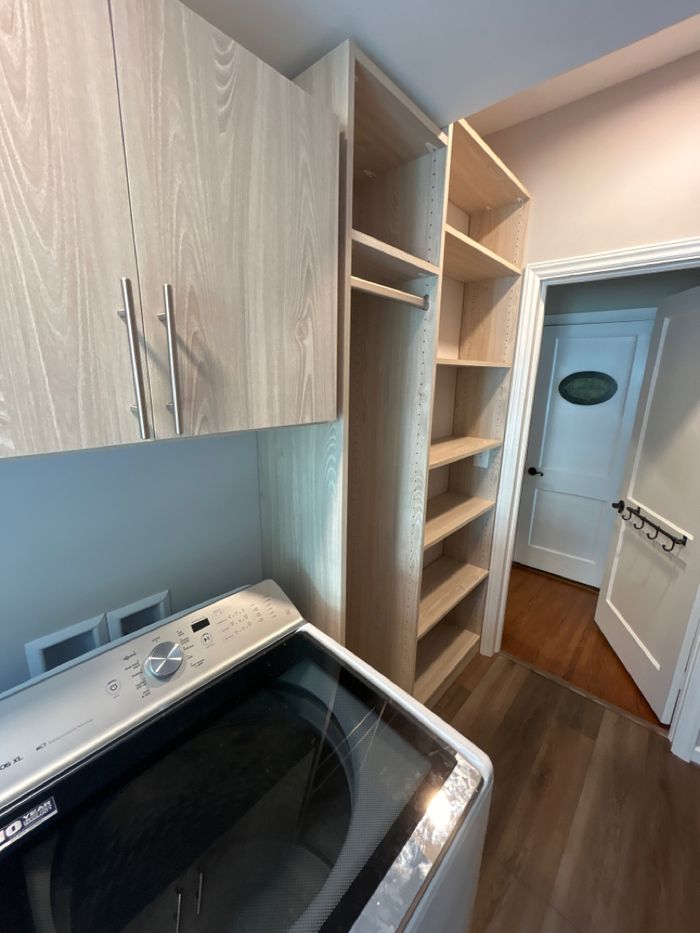 Storage Space
Custom laundry rooms can also provide a safe space to store laundry equipment. You can add laundry hampers that keep clothing segregated and tidy to be sure your home is organized.
CALL FOR CUSTOM LAUNDRY ROOM DESIGN TODAY
A custom laundry room design aimed at providing functionality, space, and storage effectively is an ideal choice for your Charlotte home. With a well-thought-out design, you can make doing laundry an enjoyable activity instead of a tedious chore. Our custom closet design company can help you think about your lifestyle, preferences, and needs, and we'll use our creativity to design the perfect laundry room for you. Schedule a free consultation today.
What our customers are saying
"Loved them"
"I just had two closets remodeled and loved them. I've scheduled them to come back and turn an unused spare bedroom into my dream closet. Can't wait to see the results!"
- Page P.
"Very Professional"
"Great experience! They showed on time, where very professional, left my house clean after they finished installing our pantry shelves. Thankful for the install and creating more usable space."
- Carlo D.
"Wonderful Job"
"We are so happy with our new closet system! Tim and his team did a wonderful job for us. We are very happy with the results! Thank you so much!"
- Kevin H.